In the normal /slash fashion, from 20 to 30 September 2018 we again show you the craziest, darkest, wildest, scariest, and bloodiest screen fantasies of the year – from true classics of the genre, right up to hand-picked firsts. New this year: some 60 selected films not only on one, but on three screens.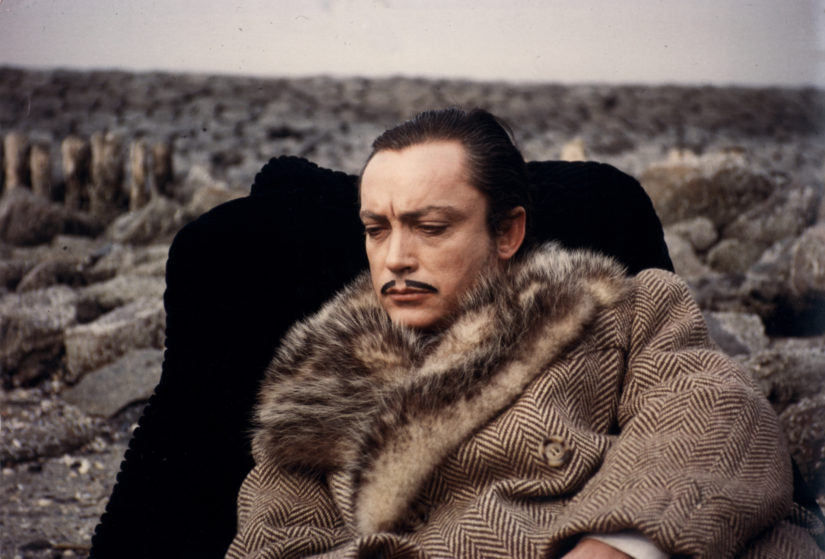 And after months of planning in the not-so-quiet closet, we can finally reveal to you our guest of honour for this year: please rejoice with us about the great UDO KIER!Since more than five decades, he wanders between trash and art, puts his unmistakable stamp on both Hollywood-blockbusters as well as Arthouse productions, and worked as an actor in over 200 projects. What probably only film buffs or Kier-fans will know: it all started here exactly 50 years ago, in Vienna. in 1968, he had his film debut in Eddy Sallers' SCHAMLOS – this year also half a century old  – as an aspiring Vienna Strizzi or pimp – in retrospect typical Kier. During his career, he played the Who-is-Who of canvas scum: Dracula, Frankenstein, gangsters, Nazis, murderers, cruel family patriarchs … and even the Pope.
For our 9th Festival edition, we bring Udo Kier as a guest of honour to Vienna and show an overview of his work with nine films: from his first feature film, SCHAMLOS (1968)up to one of his latest projects, the horror reboot, PUPPET MASTER: THE LITTLEST REICH (2018)

All /slash movies with Udo Kier:
– SCHAMLOS (1968) – Q&A afterwards with Udo Kier and Markus Keuschnigg
– MARK OF THE DEVIL (1970)
– BLOOD FOR DRACULA (1974)
– DOCTEUR JEKYLL ET LES FEMMES (1981)
– THE LAST TRIP TO HARRISBURG (1984)
– EGOMANIA – INSEL OHNE HOFFNUNG (1986)
– MY OWN PRIVATE IDAHO (1991)
– BARB WIRE (1996) – Intro by Udo Kier
– PUPPET MASTER: THE LITTLEST REICH (1918) – Intro by Udo Kier
Ongoing updates can be found on www.facebook.com/slashfilmfestival and in the Facebook Event.
SCHAMLOS

Director: Eddy Saller
A 1968 | 75' | 35mm | OV | Cast: Udo Kier, Rolf Eden, Marina Paal, Wladimir Medar, Louis Soldan, Herbert Kersten, Inge Toifl, Joe Palt, Edgar Wenzel, …