From 20 to 30 September the /slash Film Festival again brings the most exciting highlights of fantastic films to Vienna. Even though there are still many who stubbornly refer to us as a horror film festival, this year we again fuel you with the entire range of the genre, with all its screen violence, wit, sophistication and phenomenal soundtracks – and on top of that invite you to meet the incredible talents in front of and behind the camera.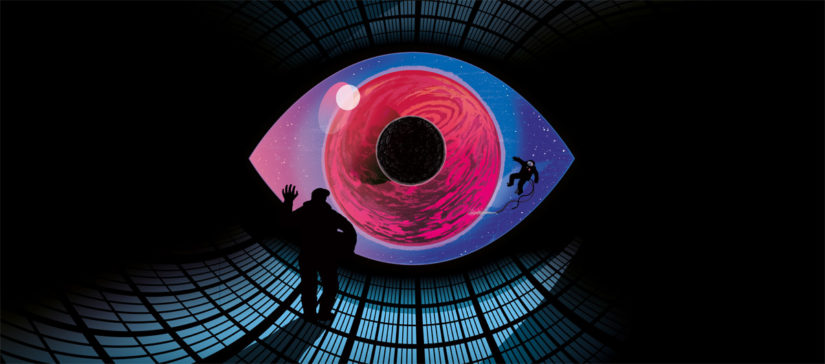 Although – or precisely because – we like stereotyped thinking, we came up with something new for our 9th festival year: to underline the diversity of the genre there are this year for the first time seven different programmes – from Asian cult films over gory splatter orgies up to family-friendly animation gems. In other words: no matter whether you are a /slash fan or first-timer – viewers will now have it even easier to choose from the blazing offer of around 60 titles those films, which best suit their tastes. At the same time, everyone is invited to venture out of her or his comfort zone and discover something new. It pays off, we promise.
Before we present the complete programme end of August, we already provide you with an appetizer, an overview of our new programme strands plus the first fixed starters. 
TRIBUTES & SPECIAL PROGRAMMES –/SLASH FILMFESTIVAL 2018
/competition
Recommendations for the future of fantastic film
/vortex
Festival darlings, award-winners and audience favourites
/asia
Best-of-list of fantastic films from the Far East, from blockbusters to cult cinema
/midnighter
Prime Splatter-films for die-hards
/animated
The whole world of fantastic animation film, from family cinema to bans for young people
/♥
Love letter to and film programme for an icon of fantastic film
/legendary
Gala performances, double features and bursting the screen, from burlesque to wrestling
If you're curious as to what movies we're showing, head over to our YouTube Channel and find out.
We will introduce the complete programme of the 9th /slash Film festival end of August. Ticket sales start on 7 September 2018. Ongoing updates can be found on www.facebook.com/slashfilmfestival and in the Facebook Event.