FANTASTIC SHORTS COMPETITION CHAPTER I
Sa, 22.09. | 18:30
METRO Pleskow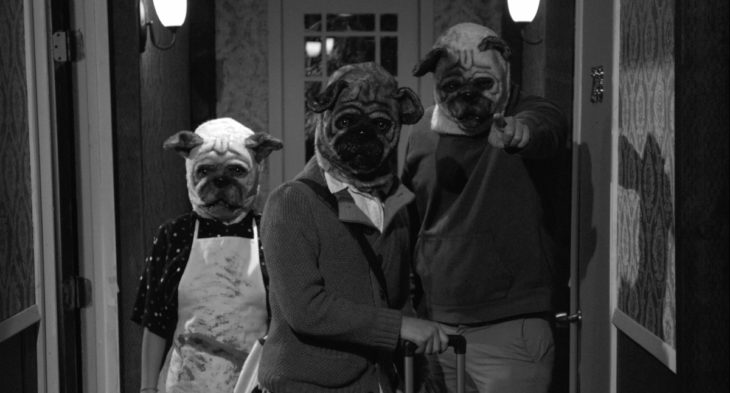 Mother, why are your feet so big? Often we are overpowered by forces – be it a memory, the alien that comes from far away to rule over us, a God that has always infiltrated our thoughts, or even the fear of a neighbor who is so very different from us. The impending invasion into our most private spaces that tries to destroy us – sometimes very slowly, like a tumor that patiently festers within us – or with its full might on that very same day. God is dead, reality is boring. Where there is emptiness we are confronted with ourselves. When we finally grow up everything will be good. Wuff.
PROGRAM
1. THE HOUR OF DARKNESS
R: Domenico De Feudis | IT 2018 | 11′
2. SULPHUR FOR LEVIATHAN
R: James Quinn | AT 2017 | 13′
3. CASULOS
COCOONS FROM OUTER SPACE
R: Joel Caetano | BR 2017 | 13′
4. CARONTE
R: Luis Tinoco Pineda | ES 2017 | 15′
5. THE LAST FISHERMAN
R: Shal Ngo | US 2017 | 11′
6. MILK
R: Santiago Menghini | CA 2018 | 10′
7. FRENCHIES
R: Kuan-Fu Lin | US 2017 | 13′
When and where?
Sa, 22.09. | 18:30
METRO Pleskow