The superstar will visit the opening of the /slash Film Festival 2018 – Austria's largest fantasy film event – on September 20 to attend the Austrian premiere of his latest film MANDY at the Gartenbaukino in Vienna. The action-horror masterpiece by director Panos Cosmatos has already celebrated its barnstorming world and European premieres at the Sundance Film Festival and the Cannes International Film Festival this year, and will be shown twice at the /slash Film Festival as part of the eleven-day festival programme.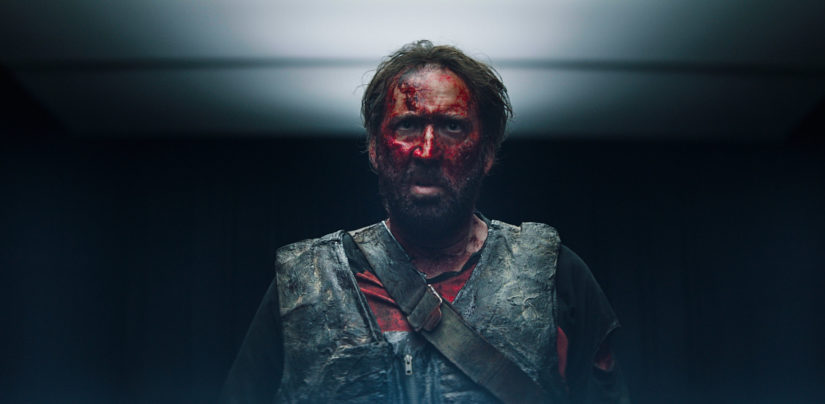 In the course of its nine-year existence, the /slash film festival has already enjoyed playing host to many illustrious guests. This year guest of honour Udo Kier, as well as more than a dozen other international filmmakers, agreed to grant the audience a look into their work at Talks and Q&As from September 20 to 30 2018. The /slash team is particularly delighted that the Oscar-winner Nicolas Cageis joins the illustrious circle of /slash festival guests.
"Nicolas Cage is one of the most extraordinary actors of our time. The expressiveness of his portrayals goes a long way into the past of the art form of film, connects briefly with legendary expressive artists from the silent film era, and at the same time seems hyper-modern, sometimes even futuristic," explains Festival director Markus Keuschnigg. "It is undoubtedly a tremendous honour for the /slash film festival that the exceptional actor Nicolas Cage has accepted our invitation to Vienna."
MANDY
20.09 | 8 p.m. GARTENBAUKINO (FESTIVAL OPENING)
21.09 | 6 p.m. METRO Historisch
A cult guru, run down by the late effects of LSD claims to have found a chosen one in lumber jack Red's wife. When Mandy refuses to join his cult he sets bikers from hell loose that kill her and badly injure Red. After regaining consciousness he goes on an unprecedented vengeance campaign. Panos Cosmatos' MANDY is a film in hyperdrive: every frame outside every reality, the music and sound design by Jóhann Jóhannsson an ultra dense web of synth scapes and metal droning. Film as experience, cinema as a cathedral, Cage as God: probably the film of the year.
Director: Panos Cosmatos
US 2018 | 121′ | DCP | eOV | with Nicolas Cage, Andrea Riseborough, Linus Roache u.a.
Script: Panos Cosmatos, Aaron Stewart-Ahn | Camera: Benjamin Loeb | Editing: Brett W. Bachman