THEE WRECKERS TETRALOGY
Sa, 22.09. | 13:00
FILMCASINO
Su, 30.09. | 18:30
METRO Pleskow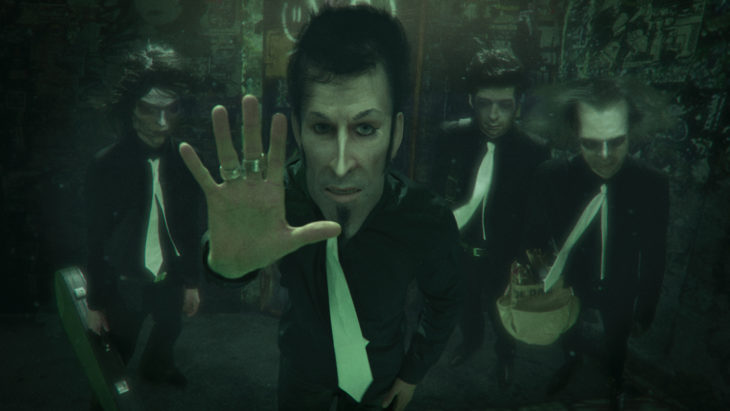 "A dream you dream alone is only a dream. A dream you dream together is reality." In four rock'n'roll fantasies composed by Rosto the THEE WRECKERS go on an award-winning, nightmarish road trip. Only the quotation at the beginning can help when a bed on which a man and a corpse mourn their shared life on television begins to rock surrealistically like a boat, or a burlesque nurse leads the weightless band and a rotting head to their final resting place.
NO PLACE LIKE HOME
R: Rosto | NL 2008 | 6′
LONELY BONES
R: Rosto | FR/NL 2012 | 10′
SPLINTERTIME
R: Rosto | NL/BE 2014 | 11′
RERUNS
R: Rosto | NL/FR/BE 2018 | 14′
EVERYTHING'S DIFFERENT, NOTHING HAS CHANGED (documentary)
R: Joao MB Costa, Rob Gradisen | NL 2017 | 20′
When and where?
Sa, 22.09. | 13:00
FILMCASINO
Su, 30.09. | 18:30
METRO Pleskow