SANTO VS EVIL BRAIN
Th, 27.09. | 18:00
FILMCASINO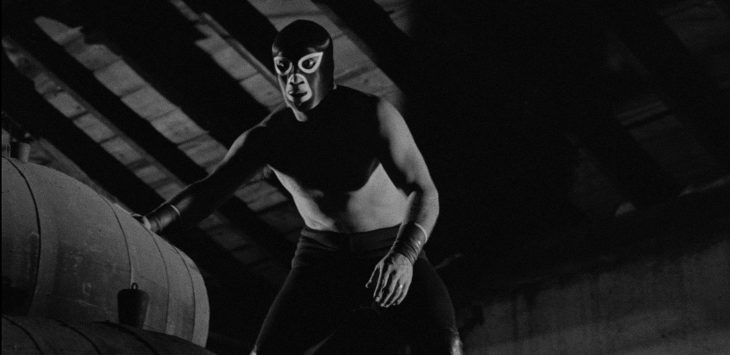 Double Feature with LOWLIFE.
In cooperation with Koch Media.
Rodolfo Guzmán Huerta, known as El Santo, was an iconic Lucha libre wrestler: in Mexico he is revered as a national treasure to this day, outside the country he is less well known. And hardly anybody knows that El Santo fought against all sorts of villains in a total of 52 films. SANTO VS EVIL BRAIN was his first appearance on screen: in it the luchador is turned into a vassal by a mad scientist, and fights for evil from then on. The real El Santo did not take his mask off in public until his retirement, one week before his death. His funeral in 1984 was one of the biggest in Mexican history.
When and where?
Th, 27.09. | 18:00
FILMCASINO
Single Tickets Double-Feature Tickets