PUPPET MASTER: THE LITTLEST REICH
Fr, 21.09. | 20:30
METRO Historisch
Fr, 28.09. | 01:00*
FILMCASINO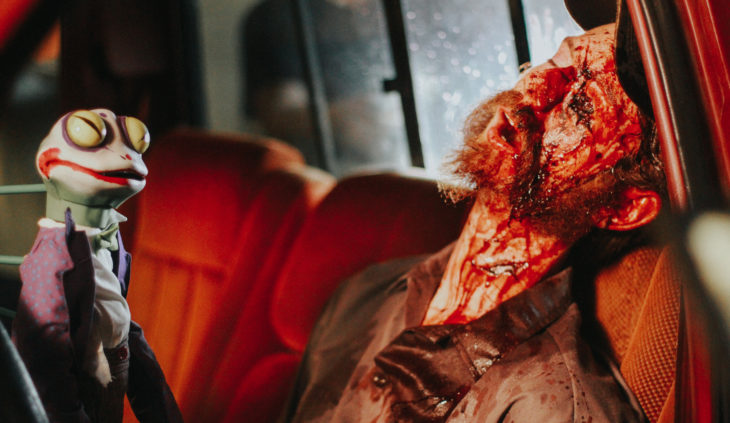 Charles Band's PUPPET MASTER franchise belongs to the best video store trash of the 90s. That must have been what went through the head of the director of BONE TOMAHAWK S. Craig Zahler who restarts the infamous movie series with his script for PUPPET MASTER: THE LITTLEST REICH. Puppet papa Andre Toulon (Udo Kier) stopped hunting Nazis, he became one. Thirty years after his death there is a convention in in his (and his puppets) honor: to the score of Fabio Frizzi the little monsters shred through this cheerful splatter comedy.
* Night of the 1000 knives – four films, one ticket
In attendance of Udo Kier.
When and where?
Fr, 21.09. | 20:30
METRO Historisch
Fr, 28.09. | 01:00*
FILMCASINO
Single Tickets
Night of the 1000 knives