ONE CUT OF THE DEAD
Fr, 28.09. | 01:00*
FILMCASINO
Sa, 06.10. | 22:30**
FILMCASINO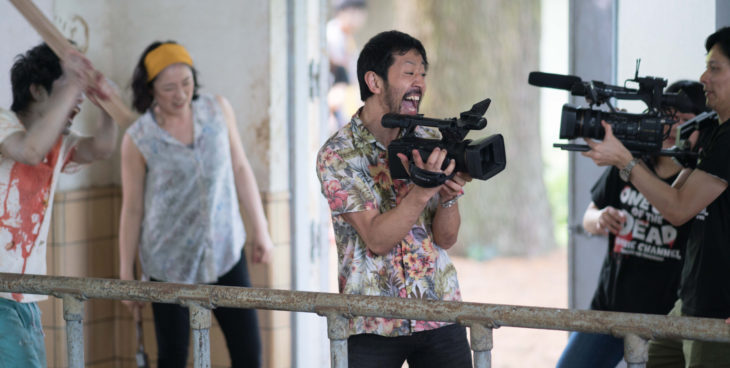 Zombie films are fine – but the excess of films about the undead has lead to some fatigue surrounding the subject. With that in mind, Shini'chirô Ueda's stunningly original low-budget comedy is a true breath of fresh air for the genre. First a 40 minute horror film without cutting once: the disastrous production of a cheap zombie slasher ends in utter catastrophe when real zombies show up … and then Ueda shows what actually happened behind the scenes, complete with diaphragm crushing aha-moments. Rightly so, it is an international audience hit at festivals for Fantastic Film.
* Night of the 1000 knives – four films, one ticket 
** Repeat screening at JAPANNUAL – Japanische Filmtage at Filmcasino 6.10, 22:30 →info and tickets
When and where?
Fr, 28.09. | 01:00*
FILMCASINO
Sa, 06.10. | 22:30**
FILMCASINO
Night of the 1000 knives