DETECTIVE DEE: THE FOUR HEAVENLY KINGS
Tu, 25.09. | 20:30
METRO Historisch
Sa, 29.09. | 18:00
FILMCASINO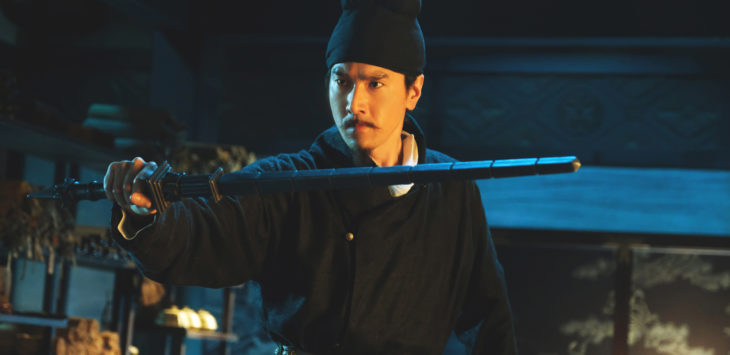 On 29.09 Double-Feature with SWORD MASTER 3D.
Screening at Filmcasino on 29.09. in 3D.
More pomp, more pop, more sweetness is impossible: Di Renjie aka Detective Dee is back, and once again has to take on the intrigues at the Imperial court. The fact that these are primarily orchestrated by his mortal enemy and Imperial wife Wu Zetian is not as surprising as the sudden arrival of a gigantic golden dragon. Tsui Hark's third installment of a DETECTIVE DEE film is a visionary spectacle, filled to the brim with beguiling colors, that culminates in a Battle Royale  with flying ninjas, giant monkeys, and a tentacle monster that throws eyeballs.
When and where?
Tu, 25.09. | 20:30
METRO Historisch
Sa, 29.09. | 18:00
FILMCASINO
Single Tickets Double-Feature Tickets